Your Guide to Managing Your Personal Documents
We designed the diary to help you keep track of your personal and family financial documents.
It will enable you to organize: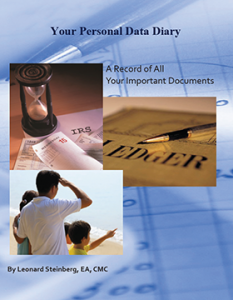 Your personal information (Social Security number, birthday, etc.)
Birth & marriage certificates
Life insurance policies
Important passwords and PINs
Financial account information
Medical information
And much more…
Use the form below to download your complimentary guide.