About Leonard Steinberg
Leonard Steinberg, principal of Steinberg Enterprises, LLC, is a Federally licensed Enrolled Agent who represents taxpayers before all levels of the Internal Revenue Service.
As an Enrolled Agent, Leonard's tax practice is nationally based. Leonard and his team work diligently to analyze, prepare, and file tax returns for businesses, nonprofit organizations, and individuals. Moreover, Steinberg Enterprises maintains the strictest privacy and the highest levels of professional integrity, due diligence, and client focus.
As a consultant, Leonard has designed, developed and implemented financial reporting systems, utilizing QuickBooks and Fund-EZ nonprofit software. He also consults to companies regarding internal controls and fraud prevention policies and procedures, operational reviews, and administrative procedures. He has provided pre- and post-audit analysis and developed strategic plans for clients.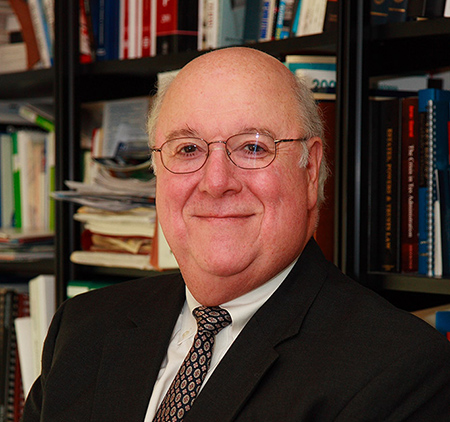 An advocate for small business, he has testified before the House of Representatives Committees on Small Business and the Subcommittee on Regulatory Affairs.
He served on the Federal Taxpayer Advocacy Panel where he worked on behalf of businesses and individuals. As a Federally licensed Enrolled Agent, Leonard personally handles many complex tax issues for his clients.
He is a New Jersey Court approved Rule 1:40 qualified mediator and is included on the roster of the New Jersey court-approved mediators. Leonard mediates civil, general equity, and probate cases as part of the Complimentary Dispute Resolution Program in New Jersey.
Leonard has an MBA in International Business and Finance and advanced degrees in Accounting and Financial Planning. He was a member of the Financial Accounting Standards Board Small Business Advisory Committee from 2006 to 2016. In addition, Leonard is a Notary Public and a frequent instructor and lecturer on topics including tax, nonprofit management, accounting and bookkeeping.
The Steinberg Team
Steinberg Enterprises' services are rendered by a well-trained, knowledgeable, dedicated, and caring staff who are advocates at all times, striving to meet your personal, business and professional tax and financial needs and goals.